WOMAD 2018 – an exciting weekend presenting two artists in three performances.
Despite initial visa delays that meant Hashmat Sultana missed their scheduled Friday night performance at the Siam Tent, we had a successful weekend at WOMAD 2018, presenting the talented Sufi Sisters in two performances on the Sunday of the Festival. We managed to fly the sisters in on Saturday morning and lined up a number of media interviews for them on Saturday evening including BBC World Service, BBC Somerset and Resonance FM.
The Sufi Sisters then performed two performances on Sunday on the Siam Tent stage at 2pm and BBC Radio 3 Charlie Gillet Stage at 6.30pm.
Hailing from Punjab, the sisters performed traditional Punjabi folk and Sufi music with poetry and songs from the great Sufi poets such as Baba Bulleh Shah and Shah Hussain. The sisters performed Sufi classics, such as Mast Qalandar and Jugni alongside their recent hits, including Rang and Ishq.
The audience reaction to their performances was incredible, with so much energy and excitement, and both performances drew a big crowd with audiences dancing and clapping along.
WOMAD 2018 – CD SIGNING
Hashmat Sultana signed CDs and met audience members after both shows, with long queues stretching out of the tent.
RADIO WOMAD 2018 – INTERVIEW AND SESSION
Hashmat Sultana also found time on Sunday between their performances to perform an acapella session live on Radio WOMAD, performing 3 songs.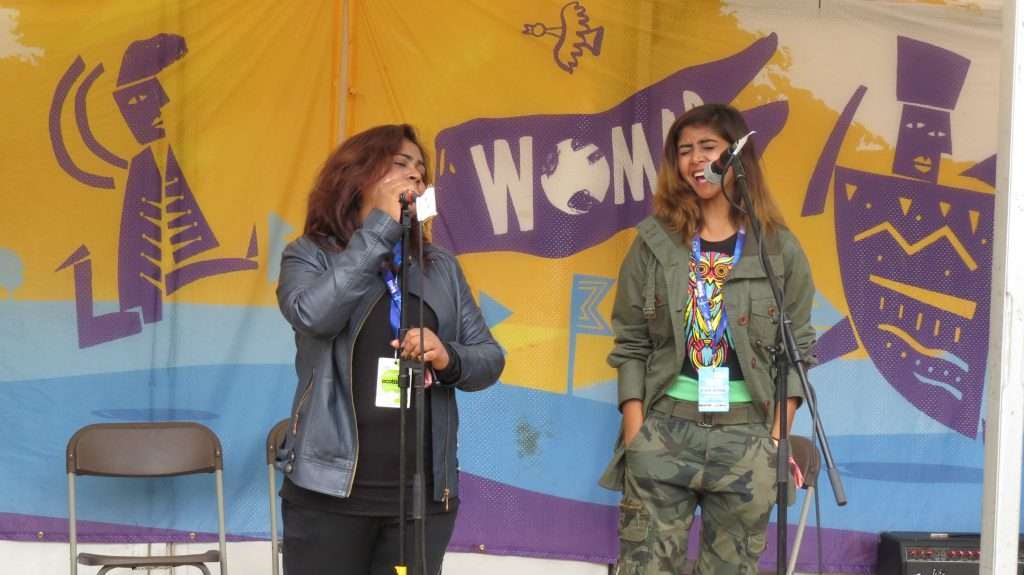 Qawwali Group – Ustad Haji Ameer Khan Qawwals
We also presented Qawwali group Ustad Haji Ameer Khan Qawwals on the opening night of the Festival. The Qawwals presented a late night Qawwali performance at the Siam Tent, stepping in for the Sufi Sisters at the last minute and producing an excellent performance.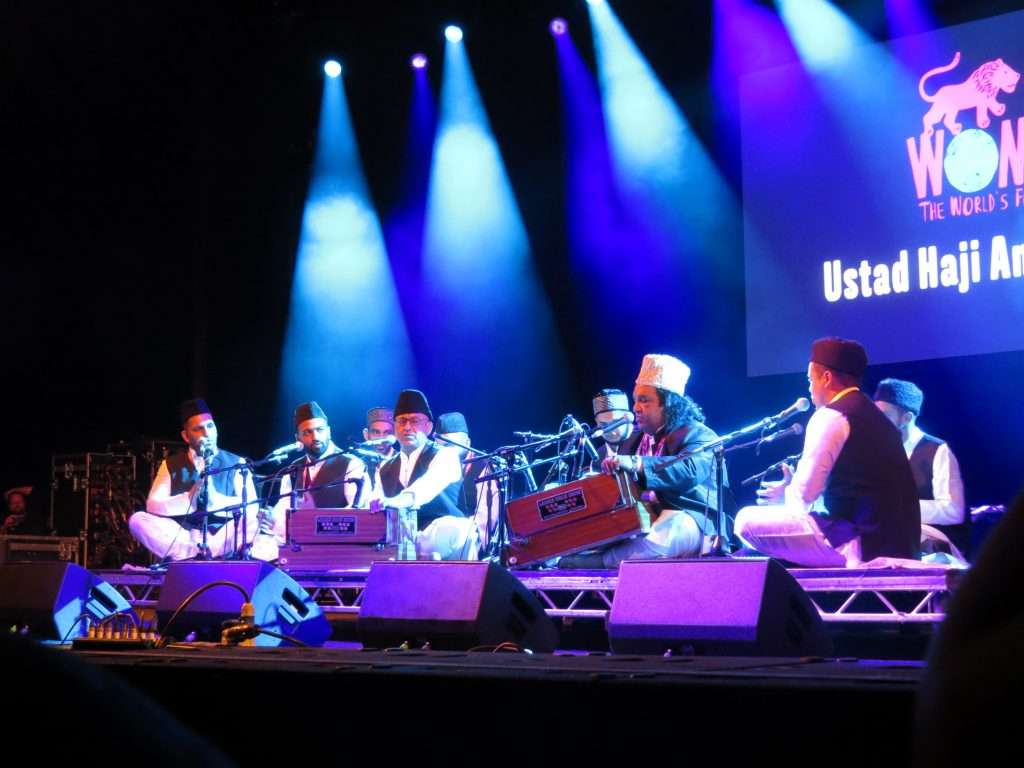 WOMAD 2018 – PHOTOS
We've uploaded more photos from Hashmat Sultana's performances on our Facebook page. Take a look here.