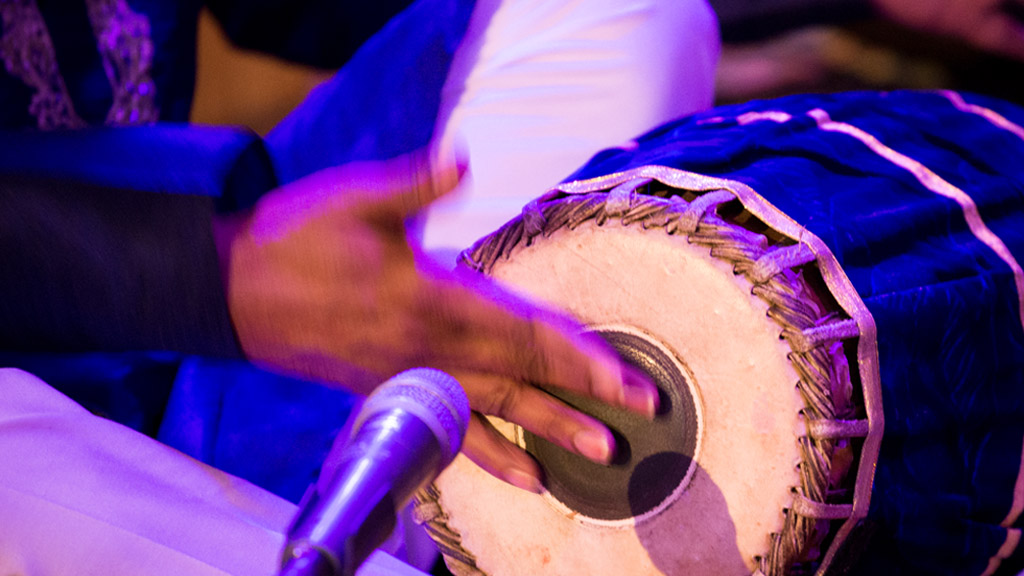 PLEASE NOTE: APPLICATION STATUS CLOSED
Breaking Barriers is a pioneering project conceived and developed by Asian Arts Agency to create opportunities for South Asian musicians/individuals to try out new approaches to performance.
Context
We know that musicians and other creatives have had a difficult time during Covid restrictions and the Agency wants to support musicians to revitalise their music-making and find new outlets for their music.  The programme will have different strands to support musicians at varying stages of their careers.
The Innovate strand of this pilot project will create exceptional opportunities for experienced musicians to develop new career opportunities via new music commissions, training and development opportunities.
Innovate Music commissions
In our first series of 'Innovate' we are offering two new music commissions to support a group of individual South Asian musicians or bands to work with a world class industry-leading recording studio. This exceptional opportunity with a value of up to £15,000 per commission (for groups) includes:
two residency placements/commissioning opportunities for established musicians at Real World Studios in Wiltshire
free access to studio time, accommodation, recording equipment & technical support for musicians to create and record new and innovative music ready to release or tour in future
dissemination of new digital work created via the Agency website/social media and partners
The possibility of future live performances promoted by the Agency in partnership with some of our leading venues
Who Are the Innovate Project Commissions For?
Innovate is designed for established artists with a proven track record in touring, releasing music and regular performance at leading venues and festivals. The central focus of this programme will be on creating new work via commissions with support for new ways and opportunities for dissemination of work.
Innovate is the first strand of the project, we will be offering more commissions for mid-career and emerging artists very soon. If you do not fulfil the criteria for this commissioning programme, keep an eye on our website for other opportunities.
The project is open to South Asian musicians of all types, traditional and contemporary, including individual and groups.
Commissioning/Residency dates
Commission 1:              5th– 9th September 2021
Commission 2:              25th– 29th October 2021
Please note, these dates are already reserved at Real World Studios and are fixed.
Applicants must be permanently based in England.
For more information please download the full brief.
Download full brief
Download application form
The closing date for the application submission is 9.30 a.m. on Tuesday 24th August by email to: music [at] asianartsagency.co.uk