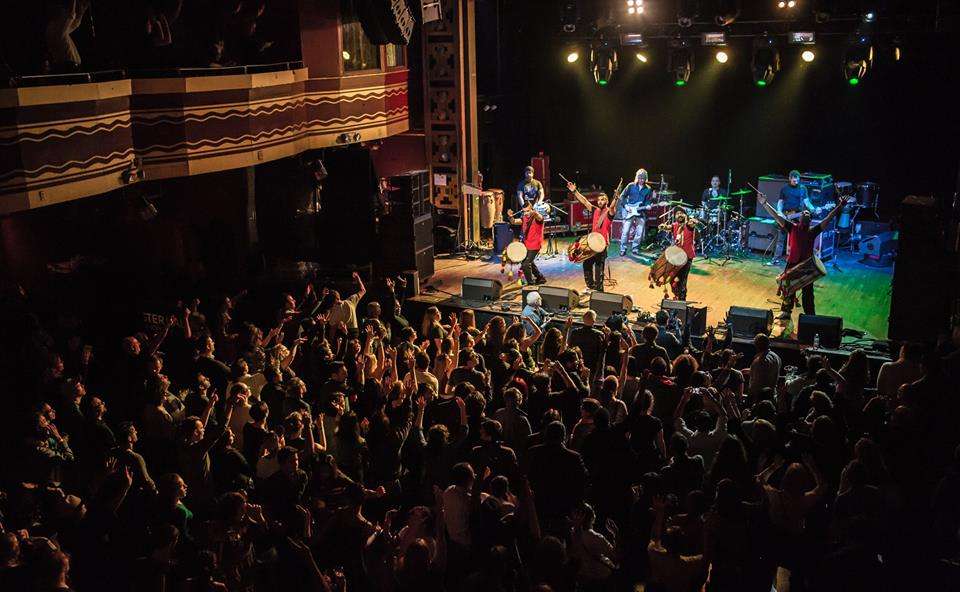 We are delighted to maintain our National Portfolio Organisation status for 2018-2022 and thankful to Arts Council England in supporting our work.
Asian Arts Agency Director, Jaswinder Singh, said:
"We look forward to continuously delivering our ambitious work, promoting South Asian arts and music in Bristol, nationally and internationally. In particular, we are excited to be developing our national and international projects, creating new innovative commissions, development opportunities for artists from diverse backgrounds and presenting great art and music to diverse communities and audiences across the country."
As one of the UK's leading Asian Arts development agencies, we develop, promote and support international contemporary and traditional South Asian arts and music in the South West, nationally and internationally, producing a range of arts and music events. This includes events and tours, international work, programming for festivals, digital exhibitions, artist development, and education and participation activities.
In March 2017, we delivered a highly successful national tour with Sufi musicians Rizwan-Muazzam Qawwals, which sold out at most venues, including London, Bristol and Leeds, bringing in approximately 60% new audiences.
In July 2017, we will be delivering a national tour for our newly commissioned project PunjabTronix, which is part of the ReImagine India programme, celebrating the 70th anniversary of the Independence of India in 2017. The project features a unique collaboration between artists from India and England, with technology meeting tradition, as cutting edge electronica combines with the traditional folk music of Punjab.
In September 2017, we will be delivering the first international music tour for British-Asian artist Roopa Panesar in North America, opening new development opportunities for the artist. In October, we will be offering several bursaries for Asian musicians to attend a world music conference to develop their international work.
Led by our current Director, Jaswinder Singh, the Agency has grown from strength to strength in the last 10 years, developing and delivering our groundbreaking work, establishing a number of new partnerships with diverse communities and artists and reaching audiences across the world.
We look forward to continuing our ambitious work and being an important part of the arts ecology in the future.