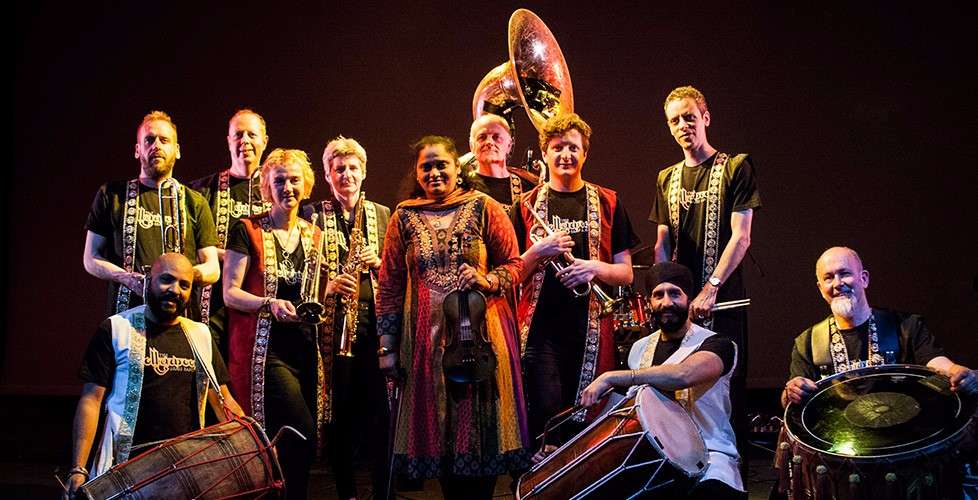 On Sunday 30 October, Jyotsna Srikanth and Bollywood Brass Band presented a stunning collaboration – mixing funky brass, drums and virtuosic violin, performing music to accompany wonderful Bollywood film sequences on the screen above them.
The concert, co-presented by Asian Arts Agency and St George's Bristol, is part of a UK tour promoting the new album Carnatic Connection. You can find out more about the album and the tour here.
We have uploaded some photos from the night on our Facebook page.