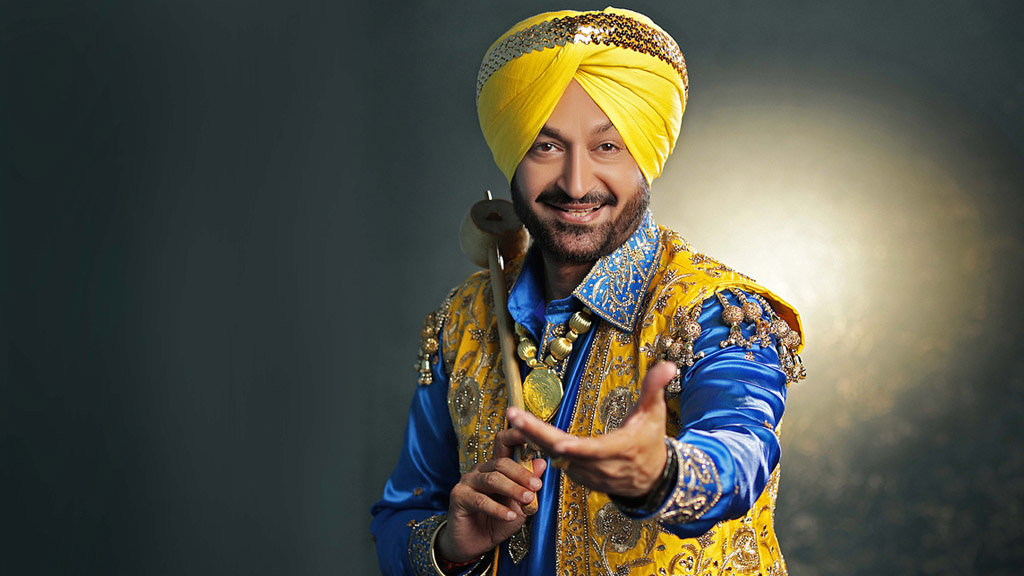 Living Bhangra legend Malkit Singh (MBE) often hailed as the 'King of Bhangra' is a true Punjabi icon in today's Bhangra industry.
Malkit was listed by the Guinness Book of Records as the biggest selling bhangra solo artist of all time, with sales over 4.9 million records in his 30 year plus career.
Malkit's original style and wonderful melodious voice has brought Punjabi culture to audiences internationally. Since his first release, Nach Giddhe Vich in 1986, Malkit has toured to over thirty-six countries and released twenty-one albums, receiving endless awards and accolades along the way. His trademark anthem, Tutak Tutak Toothiyan sold 2.5 million records which broke the record in the Bhangra industry at the time. It is still the fastest selling, most successful Bhangra song of all time and has also had a major Bollywood film titled after it. Malkit's hit songs Jind Mahi and Chal Hun featured in the 2002 film Bend it Like Beckham.
Listen to Audio on Spotify here
Watch Performance Footage